" Checks are the preferred patterns for men's suits" – from Mexico
Francis Yoshua Maitrella Aguilar Sanchez is at Richmart factory for a made-to-measure training and a fashion intern. She is a participant in the Men's Style project and she is creating 5 models of men's suits for the project.
I spoke with her as she was creating her models.
– Tell me, please, about your city and the fashion industry in it?
– Monterrey is the capital and largest city of the northeastern state of Nuevo León in Mexico. The city is anchor to the third-largest metropolitan area in Mexico and is ranked as the ninth-largest city in the nation.
There are two big fashion companies in Monterrey – Fabrica de Camisas Manchester and Mariscal Company. They mainly produce t-shirts, sweaters and sportswear.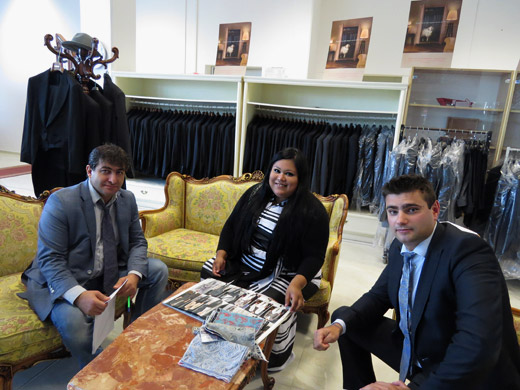 – Why did you decide to focus on the design of men's suits?
– Men are trying to choose different clothes to match their personality, but they can't find a variety of models of men's suits. Monterrey is an industrial city. Many businessmen come to make business and they are worried about their presentation. I hope I can create a fashion atelier there and offer men's suits.
– What fabrics did you choose for your models?
– I have chosen some checkered patterns in blue, as I like the checks a lot. I also chose some linings with funny and non-standard prints.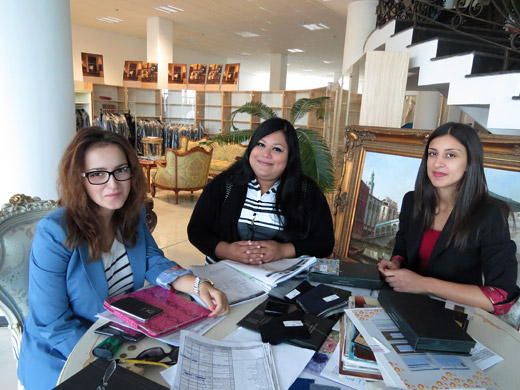 – What is the story behind your names? How do other people call you?
– My dad chose my names. I don't know why, but he chose three male names. My family calls me Maitrella, it is an Indian name, my friends – Yoshua.