The man who turned his passion into a business
Dear Lawrence, you are a Master Clothier at Kings Gentlemen – a custom suits company in Washington, DC. Would you tell us more about you?
I am a master clothier and owner of the business. I am not actually a tailor, but I employ master tailors to craft the suits and other custom garments. I am 26 years, and self taught. I started the company about a year and a half ago, after deciding to turn my passion for fine clothing and suits into a business.
What was the reason to choose custom-clothing over ready-to-wear?
There's nothing like a suit or shirt that is made specifically for you. The way it is fit for you as an individual and the characteristics that can be added to make it a true custom one of a kind garment.
– What do you think about the men's style in your country?
I think men's style has really evolved and people are being more expressive and bold in their styling.
According to you, which are the three essential things a man should know about style?
1. The fit (how the garment looks and should look on your body type)
2. How to properly accessorize. For a man this means, what tie you wear, what shoes you pair with your belt. Suspenders, watches, pocket squares, and lapel pins.
3. Colors. What colors can be paired together and which should not.
Do you think men should break the black tie dress code and dress in more colorful suits?
I think there's a time and place for both. I love a bold colorful suit, but I also love a classic suit with a modern fit.
What are the rules in the way you dress?
Always be the best dressed, make a lasting impression,turn heads, and make people want to know who I am.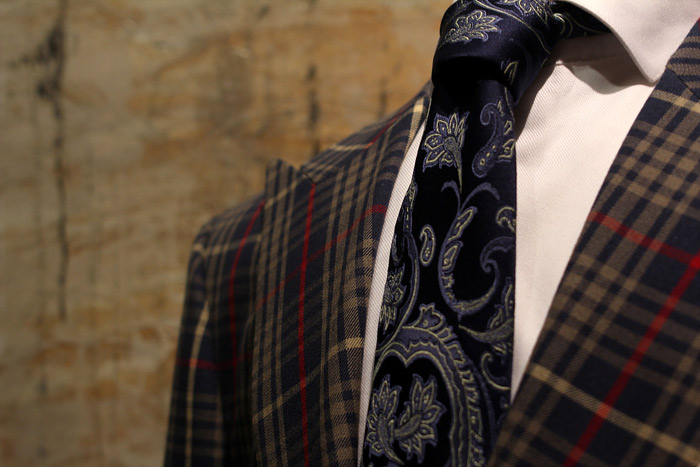 What are your favorite men's suit fabrics? Why?
I love windowpanes, and prince of whales fabrics. Super 120s and up. I just love the way they look and feel.
Who's the most stylish person you know?
Myself… Haha. But I would say I look for inspiration everywhere.
What's the most important thing about clothing and style that you think everyone should know and keep?
Express yourself, and be confident in what you are wearing. If you are confident in your appearance people will feel that energy and want that same feeling.