Lining tips from Vitale Barberis Canonico
Vitale Barberis Canonico, one of the oldest woollen mills of the world, celebrates bespoke tailoring with the project Tailor's Tips, a series of 12 videos in which the master tailor Giovanni Barberis Organista, directed by Gianluca Migliarotti, tells what happens behind the scenes when a hand-stitched suit is created.
This episode is about linings – especially the front piece of the jacket.
This is the inside and will be lined with a lining adequate for the type of the fabric.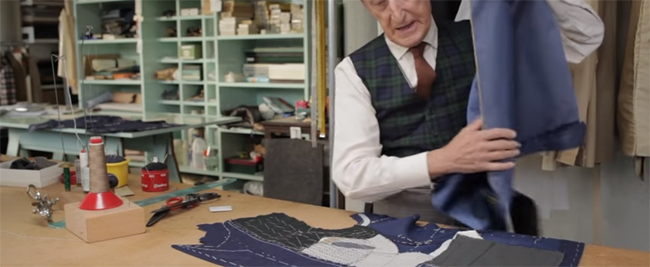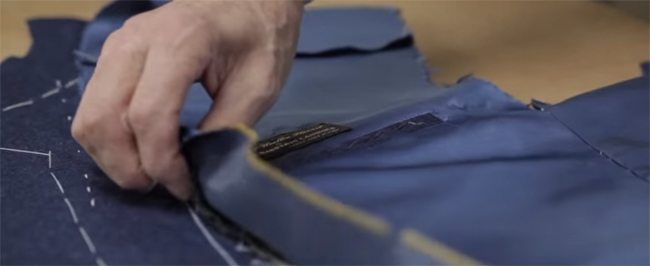 When this was cut, there were points of reference, for example, the waist, the darts… There are points of reference which must be respected, and if everything has been done precisely, there should be no problems.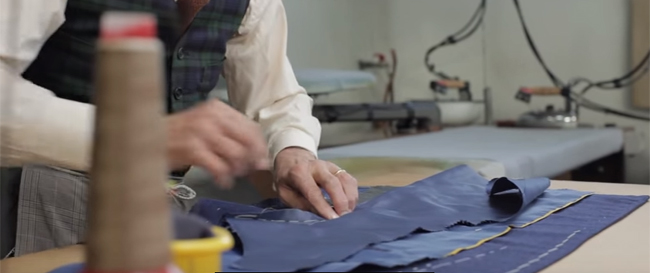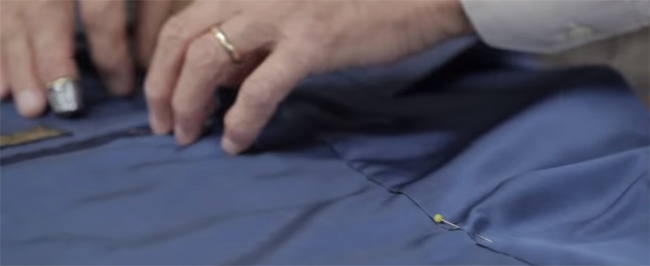 A little looseness must be left, because the lining must always be a bit softer than the upper part. A few stitches are taken…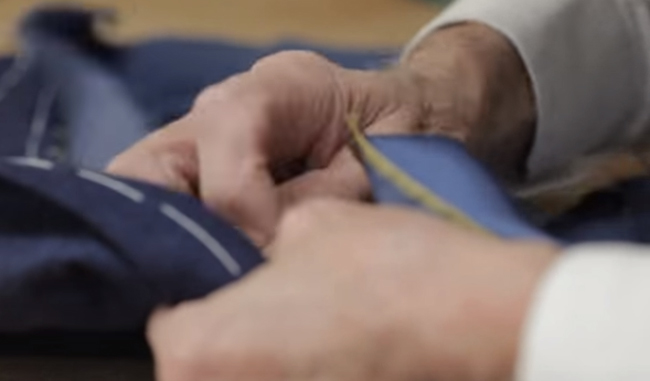 And, where possible, to be even more sure, you can put your hand inside, to exclude the upper part of the right-side of the jacket, that way, it can be secured even more solidly, without any danger of taking some stitches from the right-side.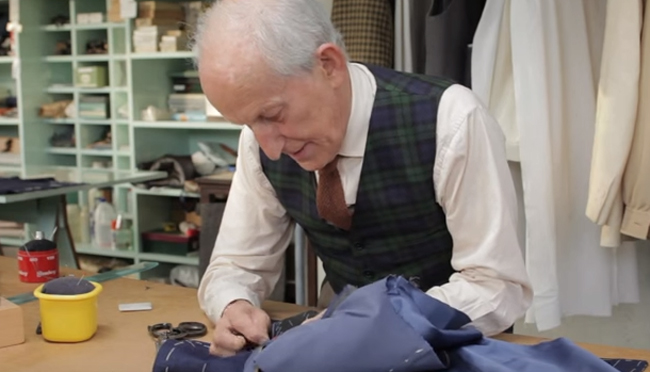 A bit of back-stitching is done, and here too it's rounded, to leave a bit of looseness to the pocket. The lining has been positioned. You should baste it on a wooden block. Letting it fall like this, you get some softness up here, you must be sure you will never have a tight lining.

After that, you check that everything is alright, that there's a little looseness and cut leaving 2 cm extra to fold up and the rest gets taken away.