The key to success is the innovative ideas and unique designs
In 2014 Irina Milanova finishes her bachelor degree in Fashion at the National Academy of Art.
During the graduation fashion show she presented her collection 'In touch with Nature'.
Irina is inspired by the visual wealth which the Nature gives us – for example, different structures in plants. This gave her the idea to use the macrame technique to create the clothes.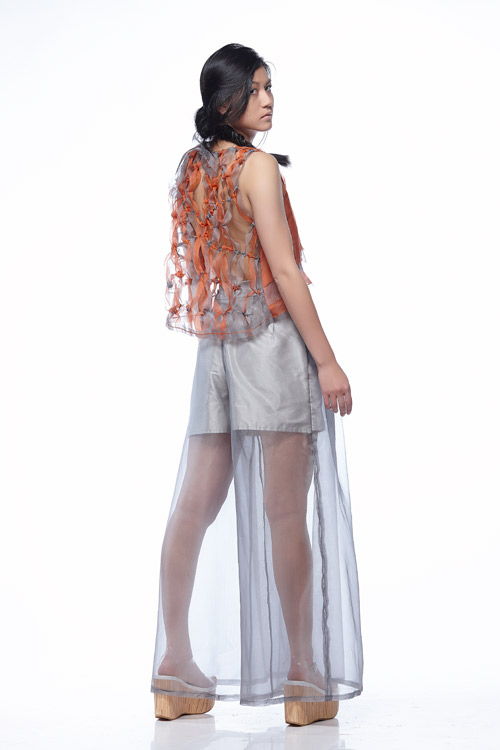 – Why did you choose fashion and fashion design for your education and career?
– From a very early age I was very impressed by this art. Fashion and design have always attracted me – there is no other thing that I want to do so strong.
– Who are your favorite fashion designers and why?
– I can't say one or two names. I follow with interest the work of both the biggest names in fashion and new artists. What impresses me are the innovations and the ideas in a collection, so I would say that there are labels that are among my favorites for a season.
– What inspire you most?
– Nature, plants and the whole world around us – it is an inexhaustible wealth of inspiration when you look at the tiny details.
– Have you changed your vision about the profession 'Fashion designer' after the four years in the National Academy of Art?
– My expectations have always been realistic, so I can't say that they are fundamentally changed. I realize that it is not easy job, but it is not much harder than some others. It all depends on how hard you are ready to work and how committed you are to what you chose to do.
– Do you think that students should learn more about the fashion business during the education course?
– Yes, with sure – we should learn more about the global fashion business.
– What do you think is the key that make one fashion designer successful?
– I think that these are the innovative ideas and unique designs, which differentiate the designer from other labels.