"Implementing elements of old costumes, uniforms and decorative clothing into today's fashion pieces."
Gyula Szabó is a menswear fashion designer.
His original qualification was electrician. He started making clothes for himself in his twenties. A few years later, he changed his profession and became a garment industrial engineer.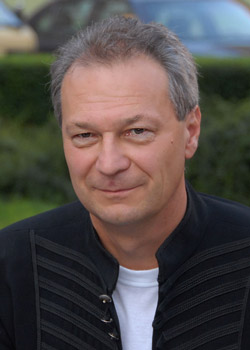 He has worked as a pattern maker. He has created male and female patterns and samples for different fashion designers. He has improved his knowledge of pattern making and tailor-made garments at small clothing companies and at master tailor.
As a freelancer, he has collected a great variety of experience in lady's / man's bulk production while controlling manufacturing of American companies in Hungary and abroad (Romania, Slovakia, Slovenia, Ukraine).
He was interested in CAD-CAM systems.In order to get familiar and to learn the Investronica System, he has accepted a job offer at Presto Pilot Ltd. There he has worked on computer for pattern making, grading and lay plans.
His desire has always been to create his own designs. As an owner of Harmony Art encouragement, he started making first self-designed clothes for men and later for women as well.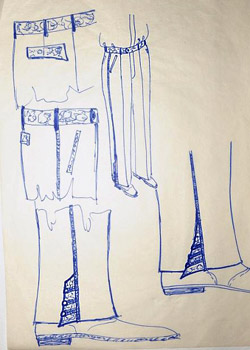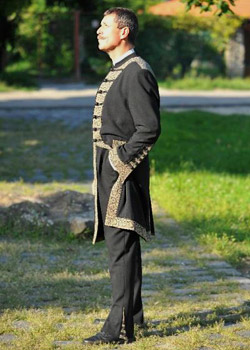 He is implementing elements of old costumes, uniforms and decorative clothing into today's fashion pieces. Gyala is combining the decorations from the past with modern cutting style, fabrics and manufacturing. He has his very own style which keep improving.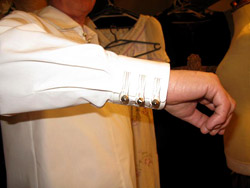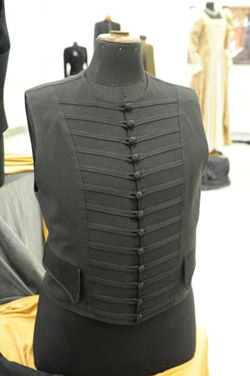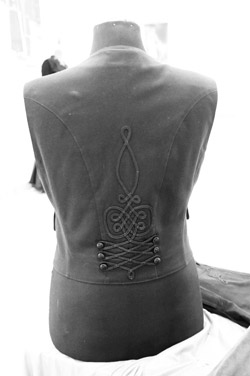 He says that his pieces are for people with unique personality, who can love and appraise the Hungarian past and traditions. His clothes can be worn both for casual and formal occasions.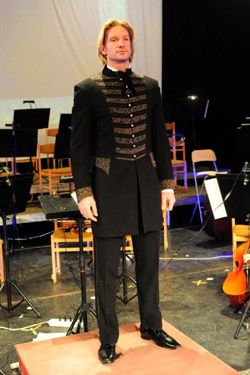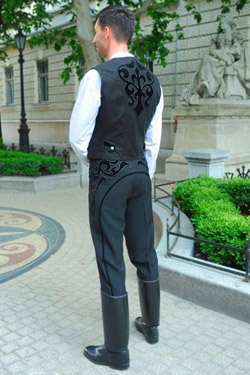 We've asked him a few questions, so you can know him better:

When did you first start designing?
I started in 1980 – just for myself. I've been designing for other people since 2005.

Who or what inspired you to become a designer?
Anna Gisztl – my friend who is owner of Harmoni Art studio.

Where do you find inspiration for your creations?
From the Hungarian history and uniforms.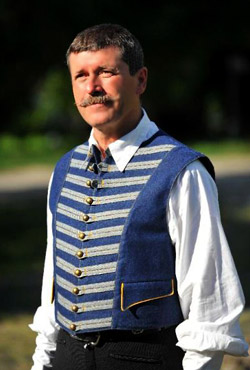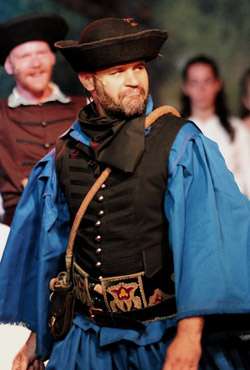 Who are your favorite designers and why?
Giorgio Armani. Simple and elegant.

Men do not always pay attention to the way they dress. Give some advice to men – how should they dress to be stylish?
Every man has to develop his own personality based on his own individual style. My advice is not to follow the trends automatically.
What do you think makes one fashion designer successful?
To do something unique (different than other designers).

What are your plans for the future?
To create unique designs and produce tailor made (custom-sized) clothes and sell them all over the world without trial. I have a contact with a body scanner employing company.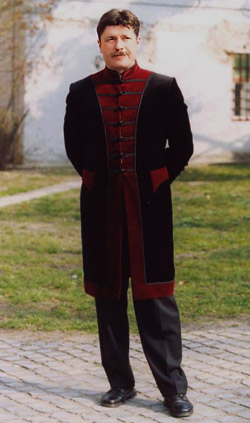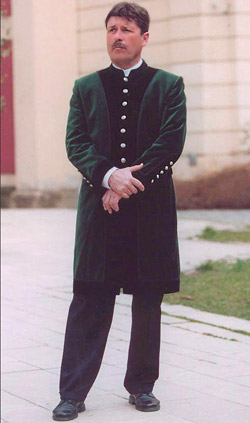 You can see more of his creations at //www.vitezszabolegeny.hu/
Gyula Szabó is a participant in the Men's Style fashion design project which main idea is to support designers to create their own successful business. It's focused on the men's suit – modern and practical – which is most wanted for corporate and formal wear nowadays, because the market share of suits for the office is really big and people would like to show their personality through their outfit.