Art and history are my biggest inspirations
Mohamed Moamen 'Mido' – one of the contestants in Men's Style international fashion design project.
Mohamed is a young fashion designer from Egypt, living and studding in Poland at ViaModa industrial university.
'The inspirations to my designs is mixing between historic cultures and arts which came out of the ancient Egyptians', the designer said.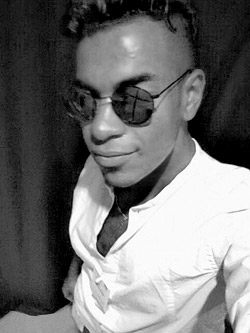 – When did you first start designing?
– Since childhood I am in love with everything connected with art, fashion, graphic drawing, panting and when I become 13 I started designing clothes.
– Who or what inspired you to become a designer?
– Art and history are my biggest inspirations. I am a person who travel a lot and I've visited a lot of different countries and cultures, I've met a lot of people so for me this is an amazing experience and my biggest inspiration.
– Where do you find inspiration for your creations?
– Observing nature and people, visiting art galleries, reading and watching all the new fashion trends.
– Who are your favorite designers and why?
– I like Elie Saab, Roberto Cavalli, Dolce and Gabbana, because each of them has a really special something that I like – for example Elie Saab presents the Houtcoutre looks for women in so romantic and sheek way (like princess), Robert Cavalli is all about the strong beautiful sexy woman and D&G represents the traditional Italian look.
– Men do not always pay attention to the way they dress. Give some advice to men – how should they dress to be stylish?
– My advice for every man is to be himself and to try to choose what is suitable to him – to his body shape, skin color, weight and height. Before everything to choose something he feels comfortable with.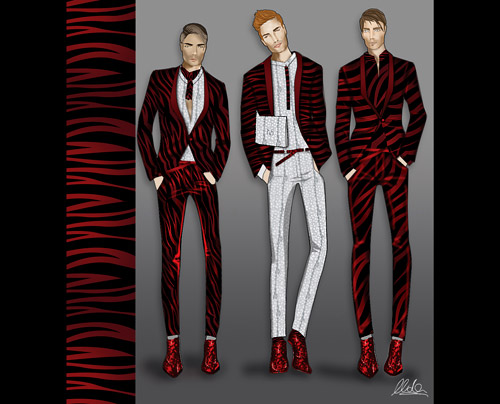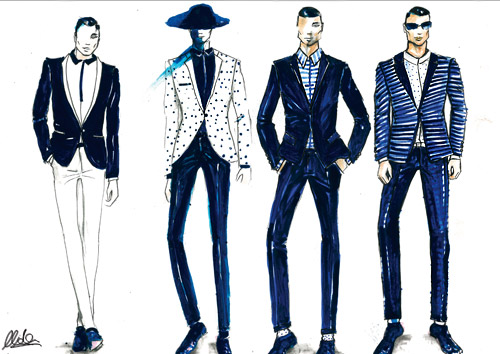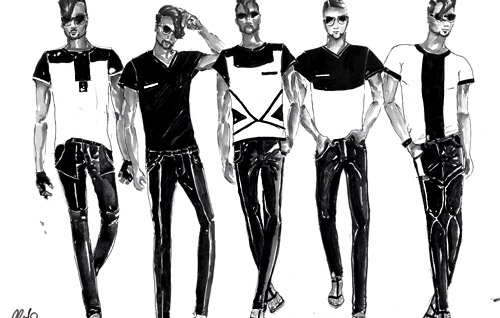 – What do you think makes one fashion designer successful?
– His way of thinking, knowing very well what exactly he/she wants to achieve (target of clients) and presenting something new in fashion which later to become trendy.

– What are your plans for the future?
– To design my first collection 'Raa', inspired from ancient Egyptians in modern way by using and barging a special old alphabet symbols such as 'Hieroglyph' – an artistic representation of an esoteric idea. To work in Fashion Company to achieve experience and knowledge about everything and later to start building my own brand.