Creating a new destination shopping experience
Cad & The Dandy bring you classic British tailoring, English fabrics and unparalleled choice, with the ability to buy at two London locations and on our regular New York visits. They dispel the myth that quality comes at a heavy price, operating with the conviction that high end bespoke tailoring should be accessible to all. Their suits offer a modern British cut, are made using age old hand techniques and are delivered with a personal touch.
Tell us more about your company. How did you start?
Founded in 2008, the idea behind the company was to make Savile Row suits for the modern connoisseur rather than the typically older more conservative Savile Row customers of previous years.
What makes you different from the other companies on Savile Row?
We have a young passionate team who are equally on a mission to change the view that Savile Row isn't just about old fashioned looking tweed suits. It's about making the best suits and creating a new destination shopping experience.
What is the house style?
Cad & the Dandy's house style is strong waist suppression, high armhole and a softer, more natural shoulder.
How long does it take to make a Bespoke suit?
The process usually takes 12 weeks.
How much does an entry-level, wool two-piece suit cost?
Our fully handmade two-piece suits start at ?1000.
Do you have any famous customers?
We have worked with many individuals from the world of film, music and royalty. This is a question we are always asked and have to treat with integrity, but a few of our most ardent supporters are Kelsey Grammar, Ben Fogle, Toby Jones and Mike Tindall.
What are the trends in suits now – the style, colour, details?
People are going back to more traditional cloths with more interesting textures and weaves that are subtle and sophisticated at the same time.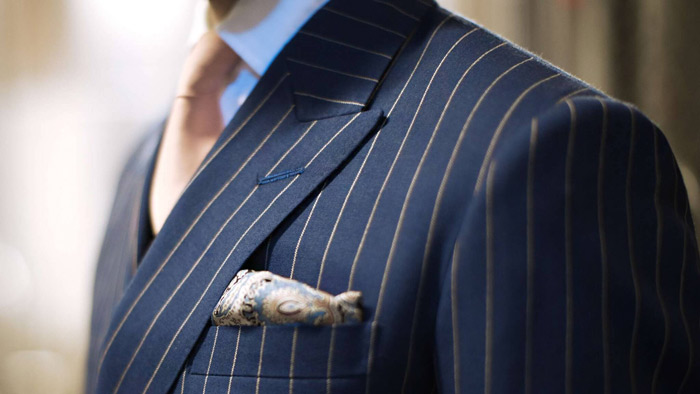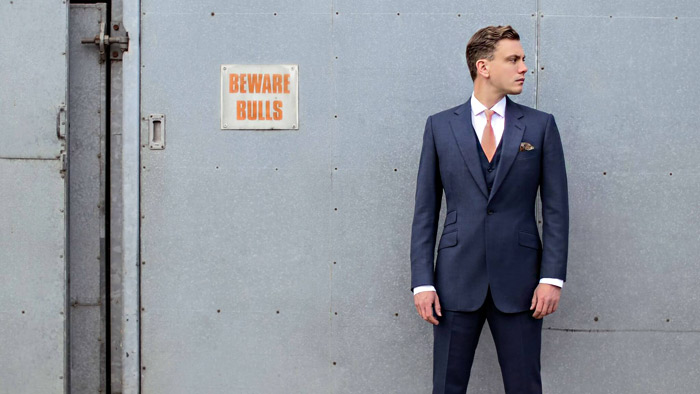 Do you agree that the black tie dress code should be changed so that men do not look the same on formal events?
To a trained eye, men don't all look the same wearing black tie at forma events. A great bespoke dinner suit will always ensure the wearer stands out from the crowd.
Do you like the idea on the next Academy Awards all men to wear colourful suits?
No. So many dress badly on the red carpet and it doesn't take much to dress well, especially considering the resources available to red carpet celebrities.
What tips can you give to men when they want to buy a suit? How should they choose their style?
Avoid skinny lapels, it's a fad that's passed and makes your chest look smaller. Short jackets don't look trendier either, they actually make a jacket look less fitted. Start out with a classic approach and grow your suit collection from there.