Bulgarian folklore treasure …
Tsvetomir Petkov is a young Bulgarian designer, Fashion design student at the National Academy of Arts. He started on the Richmart Vintage project. You can find him in one of the most modern men's suit factories in Europe – Richmart, Ruse – where he proudly shows his new embroidery machine, made in Germany, which he uses to make the folklore motifs on his garments.
During the Festival of Fashion and Beauty in Varna in June, Tsvetomir presented his first men's suit jackets collection with Bulgarian folklore motifs.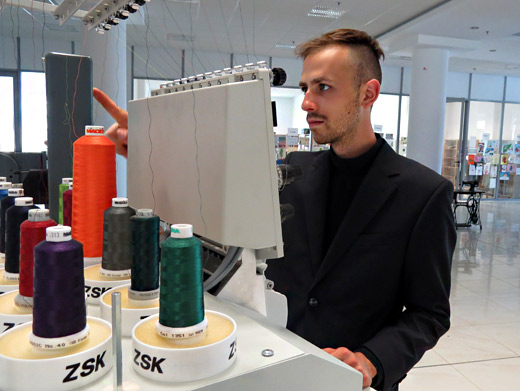 – How did you start working on the Richmart Vintage project and creating men's suit jackets with Bulgarian folklore motifs?
– I've learned about the project during a conference in Sofia and I've decided to come to Ruse to see what is all about and it is really interesting for me.

– Have you worked in men's fashion before?
– Mainly with traditional costumes – men's and women's. That is where my love for folklore came from. When I started I didn't know where I was going, but it turned out that this is really a huge area, where you can learn and find something new literally every day. Folklore is an inexhaustible source of inspiration for me. Besides, I am a Bulgarian and this is ours, native, it has remained our identity over the centuries, as a nation.
– Have you studied the meaning of different embroideries?
– Yes. People who are not familiar, see the folklore motifs just as something beautiful. But they are also an amulet. Years ago our ancestors used to call each symbol for something – to keep them from the evil eye, to bring fruitiness, they strongly symbolized the male and the female and their unity. Also, there are symbols from the Christian religion, there are many interesting things. Another interesting fact is that two neighboring villages does not have the same embroidery. Every house, every woman who has done dowry called the things differently and people strongly believed that this protects them. The shirts were all framed with embroidery to protect the body from the evil. There are so many things about the costumes, which can be said – this is a topic that is inexhaustible and I do not pretend to know everything.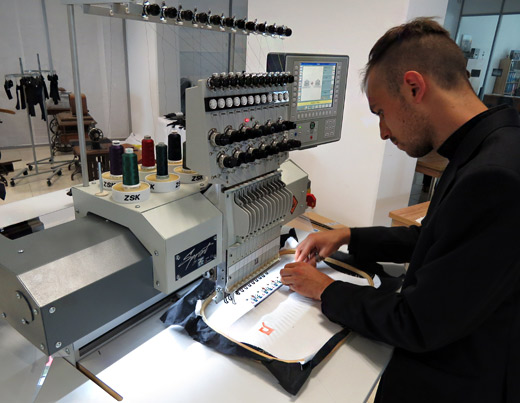 – Besides the men's suit, in what other garments do you include the traditional embroidery?
– I've started working on the men's suits around the Richmart Vintage project. The suit is a tedious clothing, which can become really interesting and beautiful. I am trying to make the costume contemporary, to make the folklore motifs part of the everyday clothing – for example a T-shirt – and it gets very interesting. I am not putting so much of the symbolism that people did in the past, I put in my philosophy, my symbolism and I want to show that this is something current, something that is not forgotten and we can take it out of the museum and put it on the catwalk. Many international designers and brands – like Valentino, John Galliano, Isabel Maran, Gucci – have already used Bulgarian and Eastern European folk motifs in their collections. Pierre Cardin himself said in an interview with prof. Lubomir Stoykov that he bows to our native folklore and believes that Bulgarian costume is a masterpiece of fashion, what he could not create.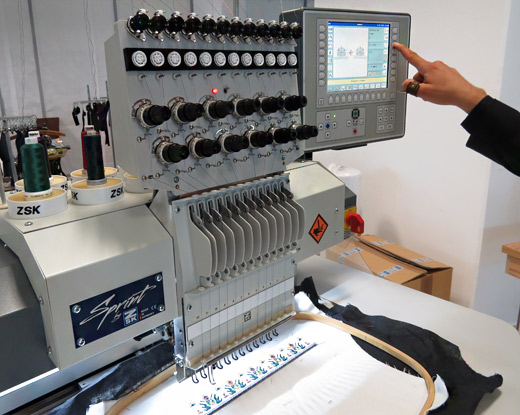 – According to me, there are many people who want to buy Bulgarian clothes, but they don't know where from. Do you work on this issue?
– Yes, this is true. Others say that it is very expensive. This is normal, because we talk about unique models. The aim of the Richmart Vintage projects is to impose the Bulgarian folklore on the global fashion scene, which will promote the country, too.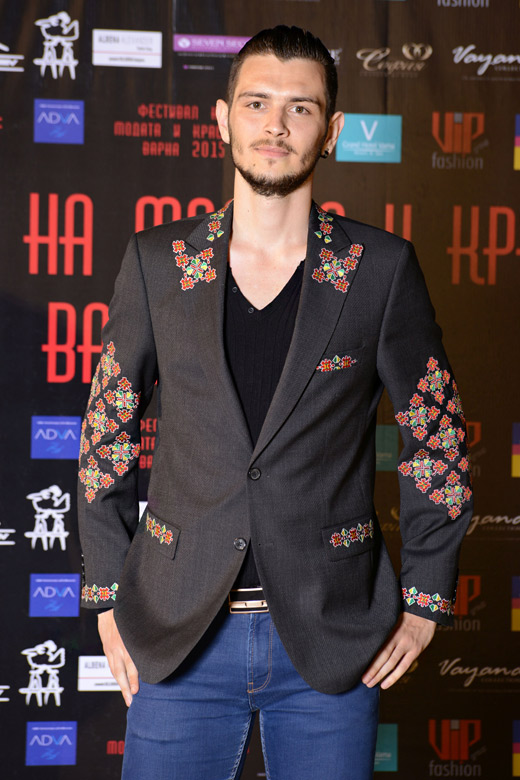 – What are your future plans?
– We are going to present the men's suits with embroidery on July 18th during the Festival in Rozhen. The soundtrack for the fashion show will be music by Teodosii Spasov. Models for the catwalks will be the boys from folklore Ensemble "Zhyar", Sofia. The collector Angel Nizamski will show his collection of authentic costumes during the festival and there will be a Ruchenitza dance competition. Our idea is to show how authentic grews into modern without losing its identity. I've prepared also kids' designs, which were presented on Saturday at the fair in Amsterdam. When kids are happy, parents are happy, too. We want to attract other Bulgarian designers, too.
There are designers, who already use folklore in their work, but I want them to be many more so we can move on. We are a small country with big history and it should be talked about Bulgaria abroad so people can come and visit it. Folklore and fashion can attract many tourists. I want more people to be involved in this – there is place for everyone.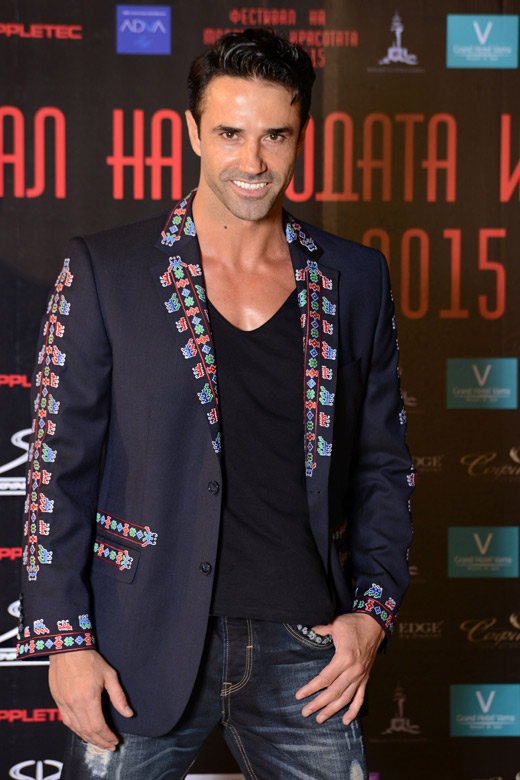 Photos:
1. Designer Tsvetomir Petkov
2-3. Tsvetomir Petkov demonstrates embroidery machine ZSK
4-5. Embroidery machine ZSK
6-20. Designs by Tsvetomir Petkov presented during the Festival of Fashion and Beauty Varna 2015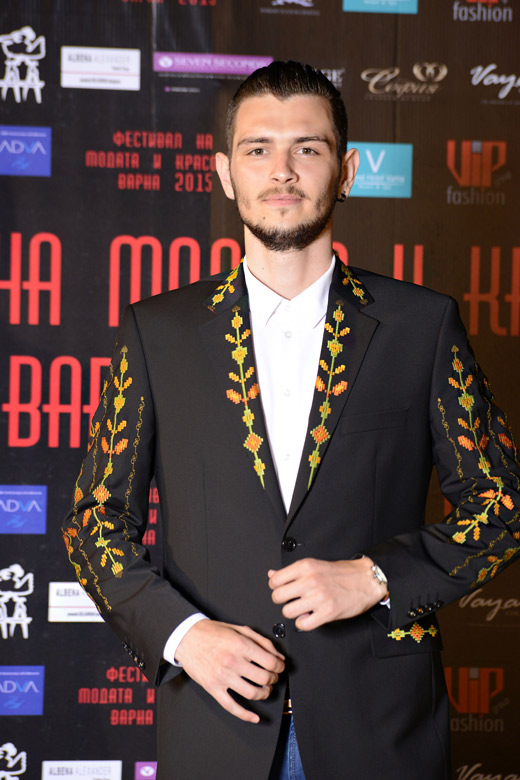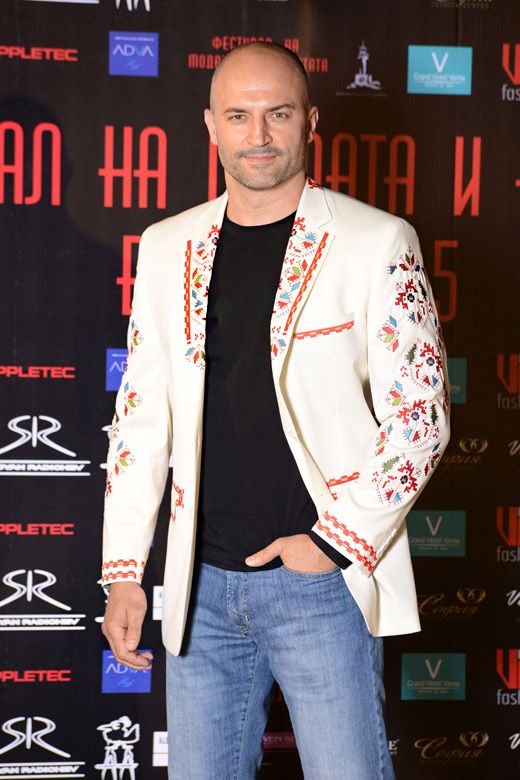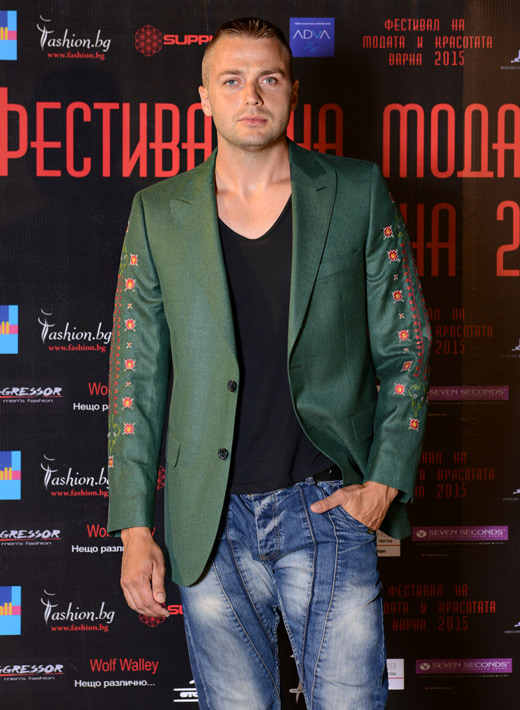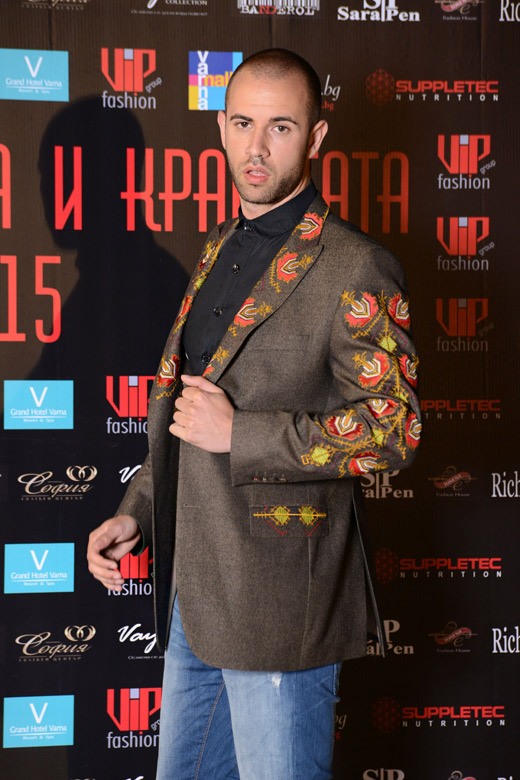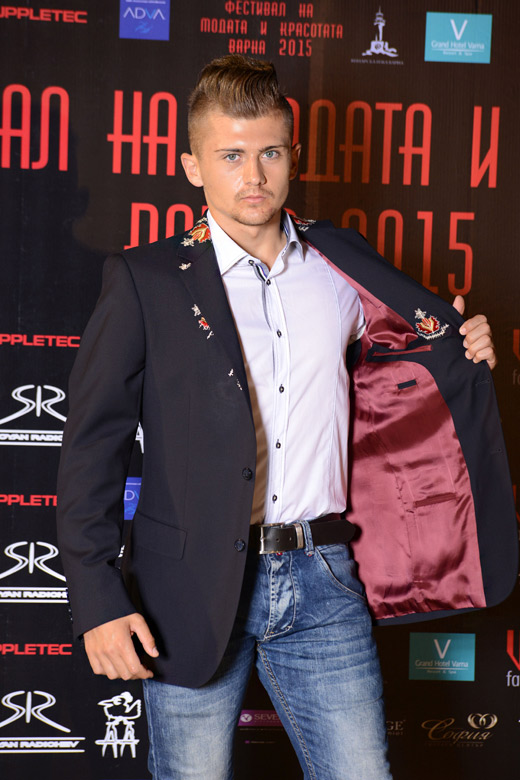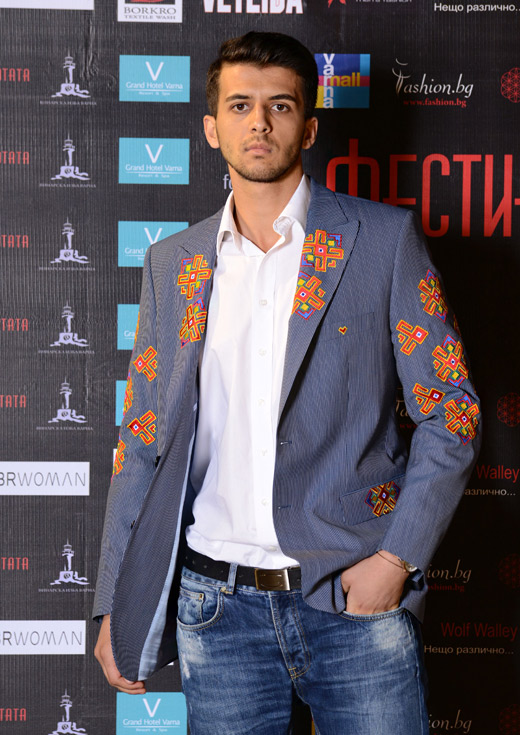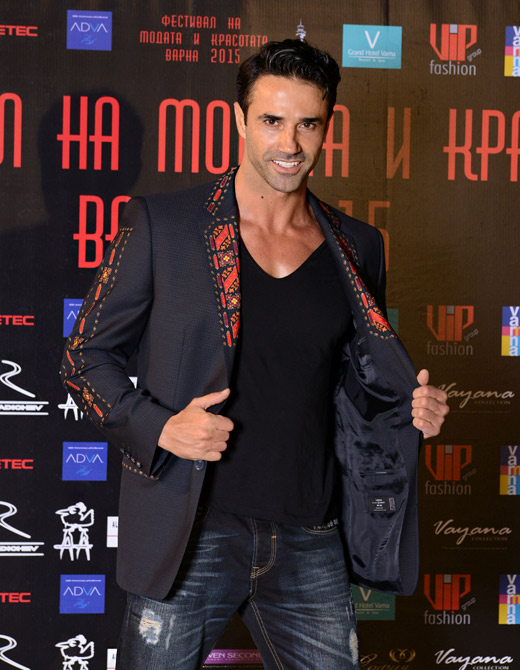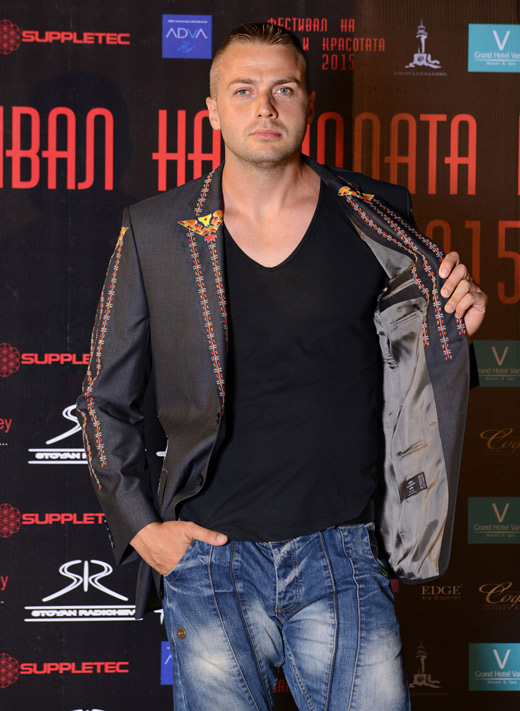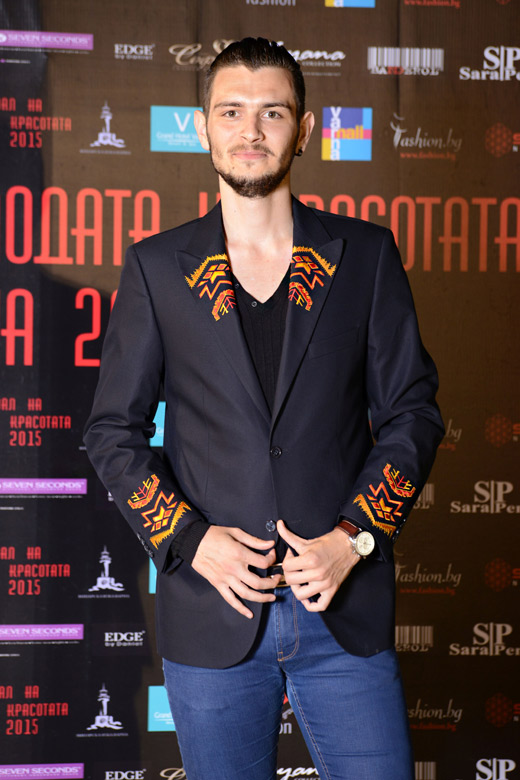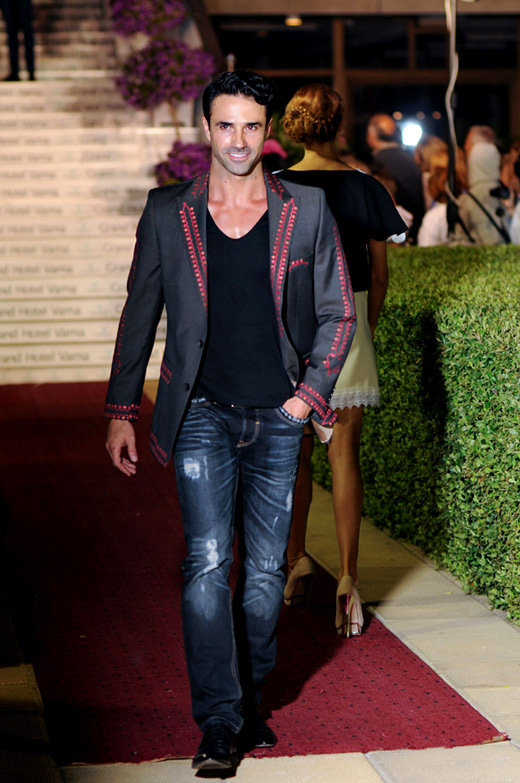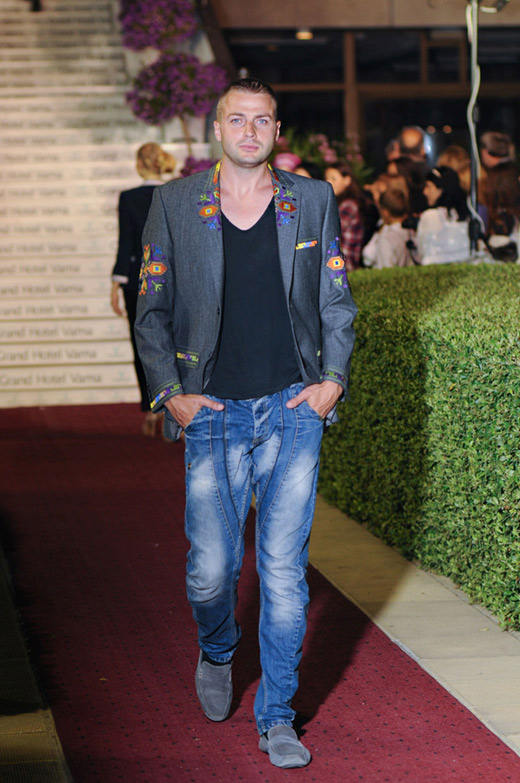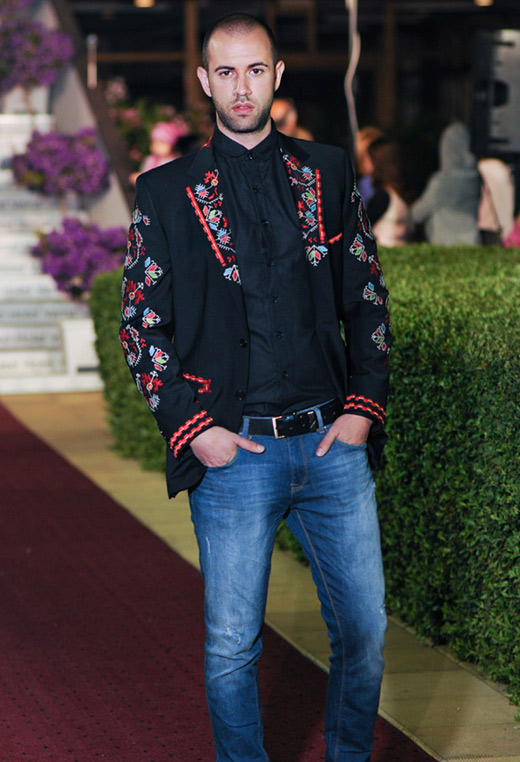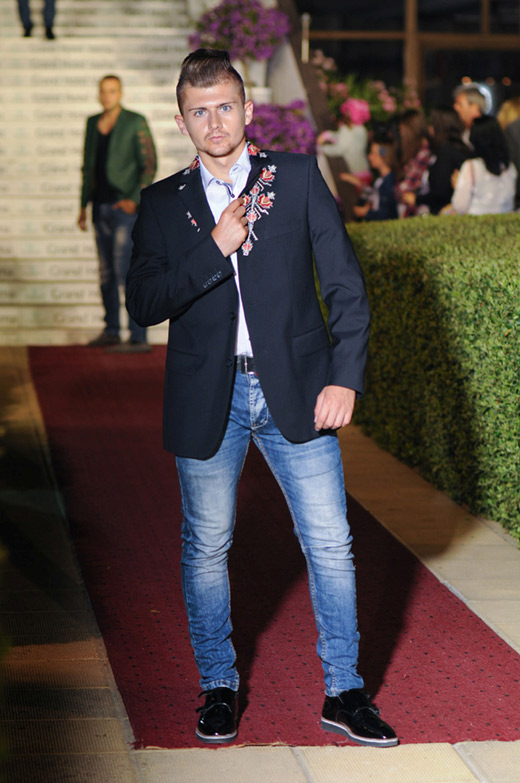 Tags:
art
,
business
,
classic
,
designer
,
dress code
,
elegance
,
embroidery
,
fabric
,
fashion
,
formal clothing
,
gentlemen
,
jacket
,
men's fashion
,
suit
,
trend
,
well-dressed man