Proper care for the men's suit
The suit is an important part of every man's wardrobe. The care for it is a care for your image and it should not be underestimated. As much careful we are with it, as long life it will 'live'.

There are a few simple rules, which it is well to have in mind:
1. Buy yourself a high quality suit – rely on trusted manufacturers. Check the fabric. It must be made of natural materials – wool, cashmere, linen, cotton, etc. Wool is the most commonly used material for suits and jackets. Define the occasions for the suit (for everyday use, business, formal) and than choose the fiber fineness (110's, 120-150's, 180's). The finer fabric makes the suit more expensive and requires special maintenance. Don't choose a suit made of polyester or other synthetic materials.
2. When wearing a suit, it is important to know that fine fibers (150's and upper) should be worn only twice a week – in the rest of the time, they should 'relax' on a coat hanger. The other suits (with fiber fineness less than 150's) should not be worn everyday, too. Give them at least 24-hour 'breaks' – wool will allow wrinkles to fall out and the suit's original shape will be recovered. Another (fastar) method is to lay the suit in a steamy bathroom. ATTENTION: Must avoid contact with water.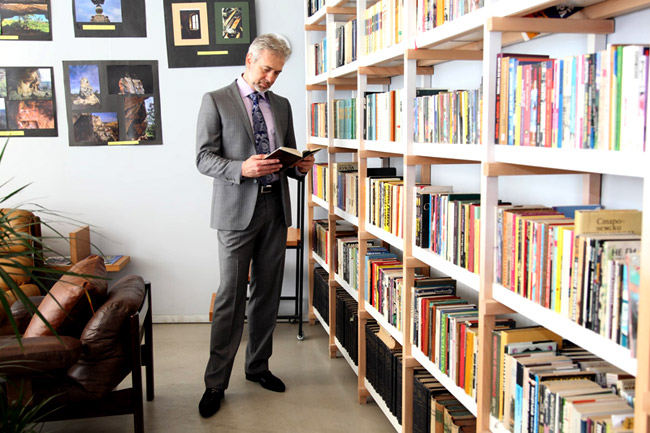 3. The storage of a suit has to be on a wide shoulder suit hanger. This assures that shoulder pads and sleeve head rolls will not wrinkle – and they are extremely important for the look of your coat. There should be space between the suits in the wardrobe, so they can breathe.
4. Dry cleaning is the best choice for cleaning a suit – fine fibers are not tolerant to home experiments.
5. Do not iron your your suits at home. Ironing a suit jacket is a complex process, because it has many forms, which should be ironed carefully with special presses.
And finally after you already know these simple rules for buying, carrying, storing, cleaning and ironing suits,
you can care for yours in the proper way and they will thank you.