Trousers tips from Vitale Barberis Canonico
Vitale Barberis Canonico, one of the oldest woollen mills of the world, celebrates bespoke tailoring with the project Tailor's Tips, a series of 12 videos in which the master tailor Giovanni Barberis Organista, directed by Gianluca Migliarotti, tells what happens behind the scenes when a hand-stitched suit is created.
The eleventh episode of the online tutorials by Giovanni Barberis Organista is about trousers.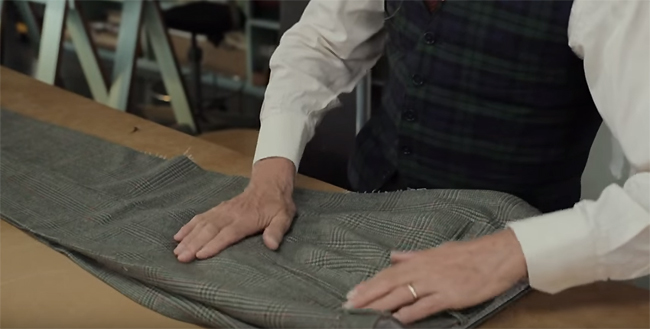 In this article you can read and then see the video about several parts of the trousers. You can check the precision with which trousers are made. So: –The pocket: see that the edges of the pockets, all match perfectly, both horizontally and vertically.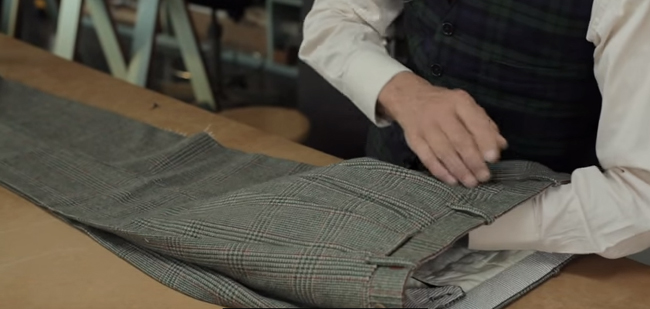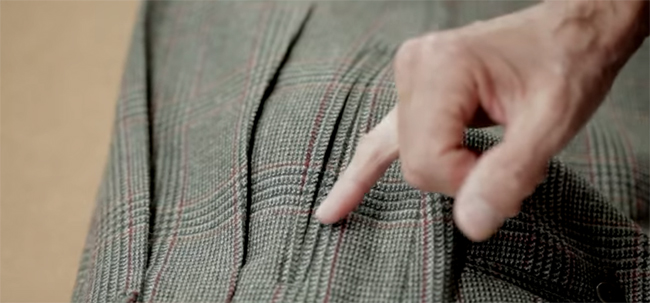 – The belt loops have been sewn by hand, stitched above and below.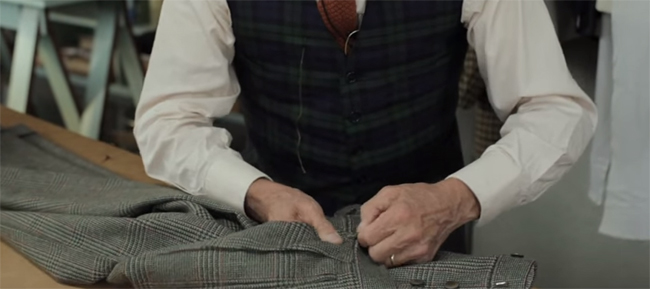 – At the bottom, there's a cuff with a button. The fabric is not cut but there is an opening in the seam, two stitches hold the thread of the seam and there is a small button which is no bother when the trousers are pressed.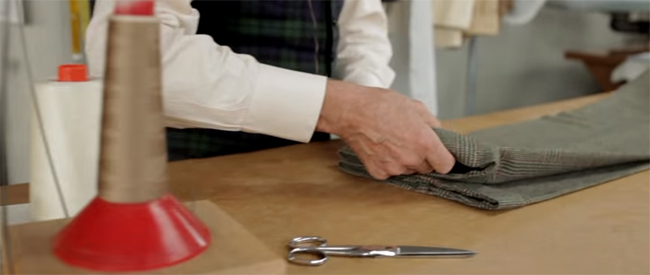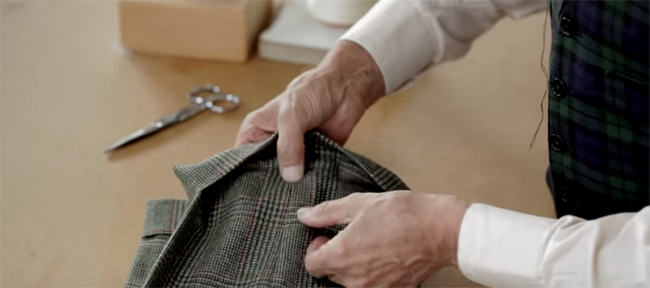 Inside, they're lined English style. There's a strip at the waist, the pocket goes all the way under this strip, where there is no pocket, there is a material that covers the seam. It takes more time to do and it is very different.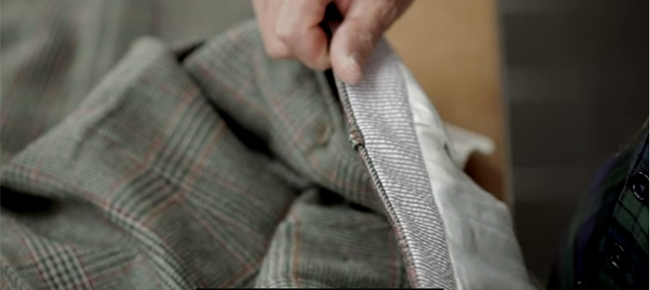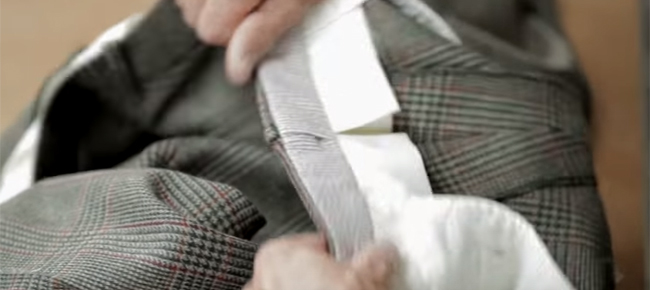 Trousers are worked, first with an iron, to give shape to the leg. It turns a bit of a calf and then comes in at the back.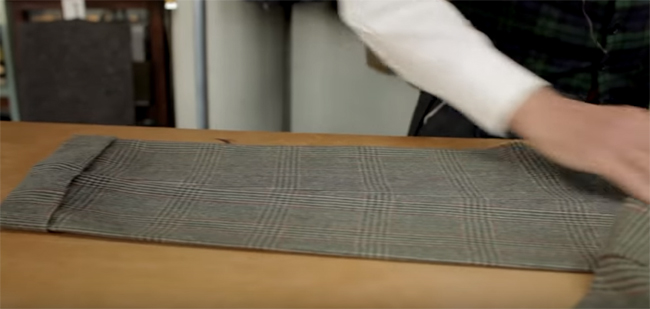 Let's see how the trousers are made before they're sewn:
These processes are done well with an iron, with a heated, suction surface. Therefore first you must steam, and try to loosen or bring back the fabric. After the steaming, fix the fabric with suction and make it come back. Then a crease is given, the final one. If it changes, it does so very little. Do this on the both sides of the trousers.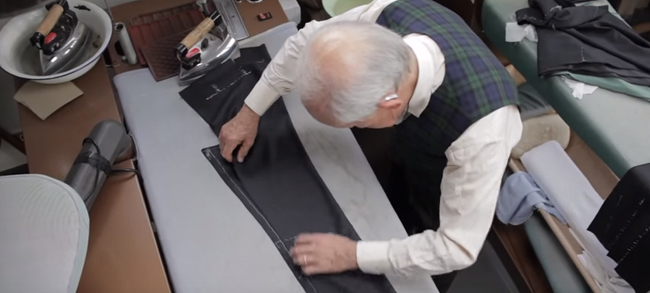 When you put the trousers on the table, you will see that it already has a shape.