Lapel tips from Vitale Barbers Canonico
Vitale Barberis Canonico, one of the oldest woollen mills of the world, celebrates bespoke tailoring with the project Tailor's Tips, a series of 12 videos in which the master tailor Giovanni Barberis Organista, directed by Gianluca Migliarotti, tells what happens behind the scenes when a hand-stitched suit is created.
The seventh episode of the online tutorials is about lapels.
The difference between double-breasted jacket and 3-button single-breasted one is the lapel which vary greatly – the lapels of the double-breasted are much more crescent-shaped, it has a peak, this is more overlapping.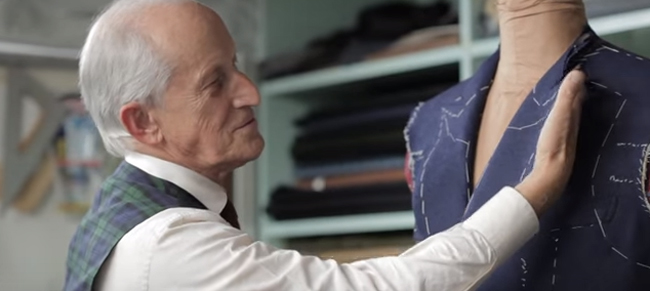 The single-breasted jacket overlaps only 3 cm not more (the double-breasted usually overlaps about 16 cm).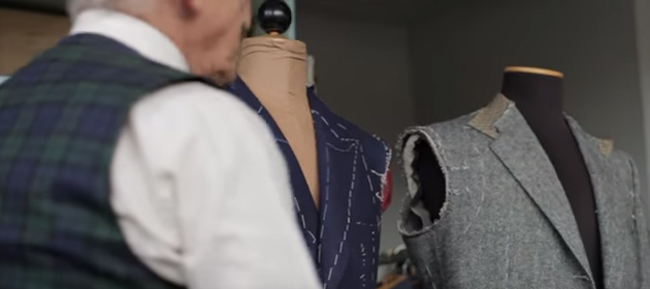 In the double-breasted jacket, the peaked lapels have these dimensions, they're wider, because it is much longer, since it's buttoned at the waist.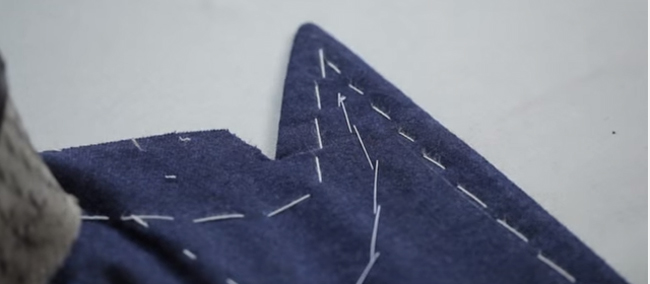 In the three-button jacket, double-pressed, the notch is cut slightly slanted, and it's much narrower, because it is shorter. That's the difference.
The tuxedo – it is single breasted with a button at the waist and lower part of the lapels is lined in silk grosgrain.The uppercollar is as the jacket, that is, in wool, while the entire lower facing is in silk grosgrain.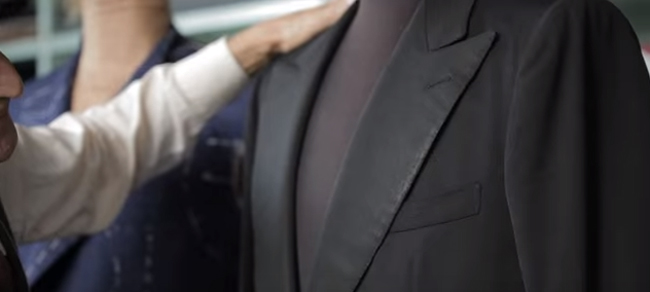 The collar of an overcoat is different still, it has other characteristics. This, quite military-like, can be buttoned everywhere. Buttoning like this, leaves a small collar, similar to a shirt. It's all buttened up. The overcoat is particular because it is an English style coat, double-breasted, wide lapels with a half-belt at the back, a deep pleat with a vent, it's a garment in cashmere and a favourite with customers.