Jacket tips from Vitale Barberis Canonico
Vitale Barberis Canonico, one of the oldest woollen mills of the world, celebrates bespoke tailoring with the project Tailor's Tips, a series of 12 videos in which the master tailor Giovanni Barberis Organista, directed by Gianluca Migliarotti, tells what happens behind the scenes when a hand-stitched suit is created.
This episode is about jackets.
To get a nice shape, the jacket is first cut at the hips when it's on the work table, it should have this shape: a bit rounded on the hip and the looseness which dresses the side in front.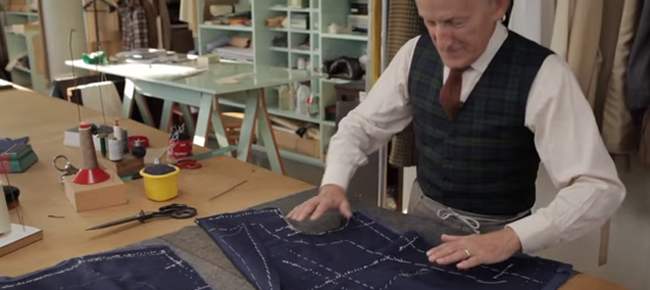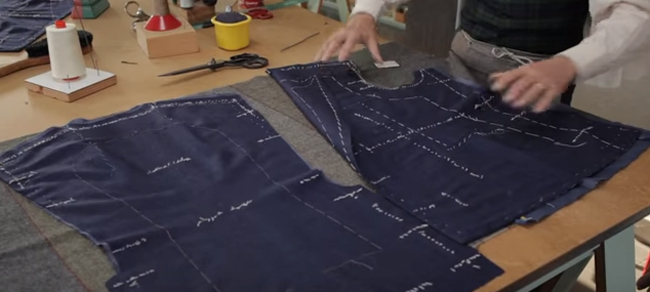 As for the back, the center should be very flat, it must have these two areas which will dress the shoulder blades, these two rounded areas. Soft in the waist, very smooth and a bit f looseness.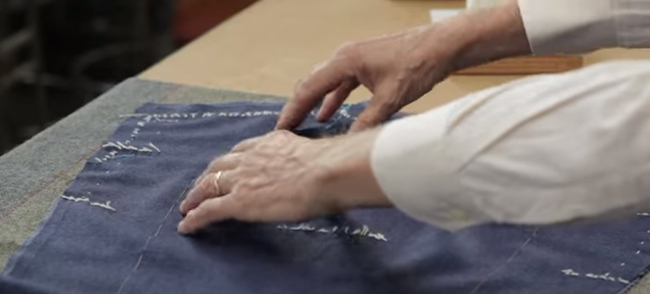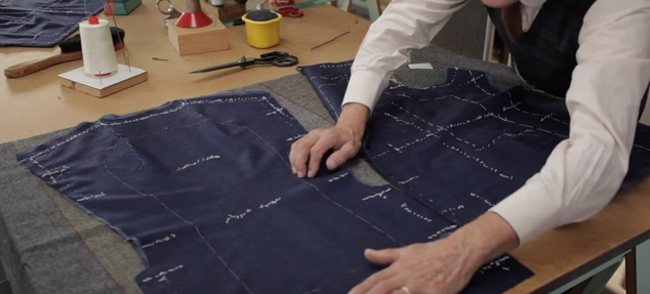 At this point the hips are sewn. The markings of the garment must be respected. Where the lapel of the back is, a bit of looseness is needed. It's a rather important point, because it helps the formation of the rolled pleat down the back, which gives the arm more movement. To be more sure, it's bast to do second basting, that way, you will be sure there's no danger when it is stitched on the sewing machine. Then just sew.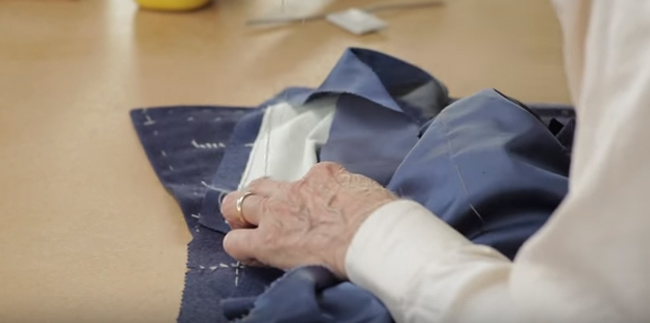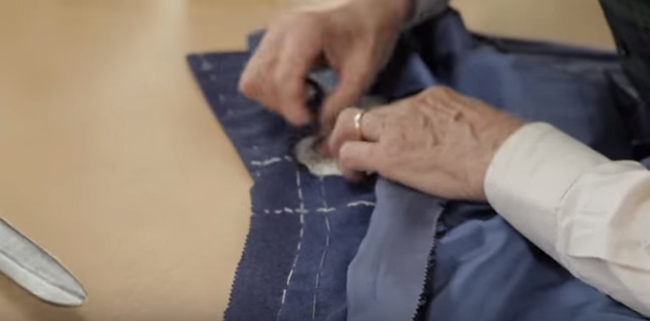 It is ready to take the basting out and be ironed. Making a jacket with vents is a long job. When you make a jacket, it takes at least three hours to do the vents. In sports jackets, a central vent is done, notch-like, meaning the seam at the back makes a notch of 2 cm.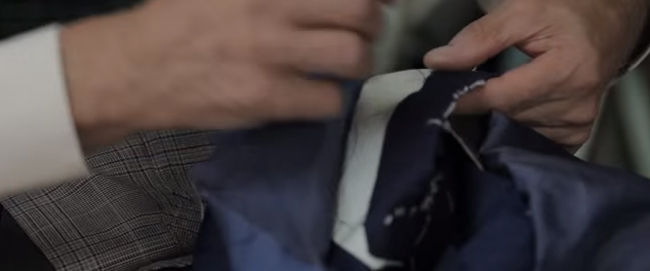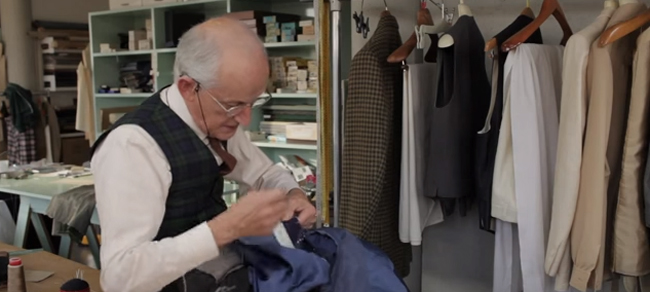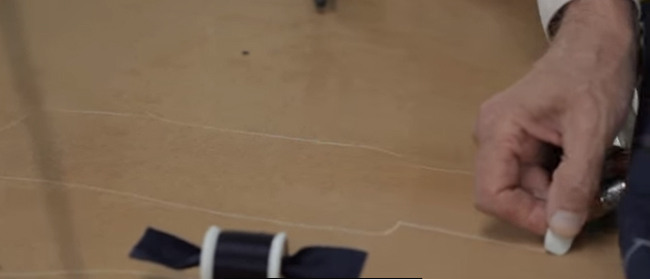 Now the vents need to be sewn, and the lining fixed in place at the front, then the shoulders are marked and the shoulders and neck are done.