Lanificio Zignone F/W 2018-19 collection inspired by dynamic business travellers
Lanificio Zignone, the dynamic, historical, family-run textile company in Strona (Biella), presented Fall/Winter 2018-2019 fabrics collection at the 25th edition of Milano Unica (from 11 to 13 July at the Fiera Milano – Rho). The highlights in the collection are the original stretch fabrics, characterised by contemporary elegance united with excellent performance for the business traveller.
Innovation, creativity, sustainable processes and products, along with attentive care to detail from the selection of raw materials to the finishes used: these characteristics contribute to growing international appreciation, in addition to making Lanificio Zignone one of the most important textile-fashion companies in Italy today.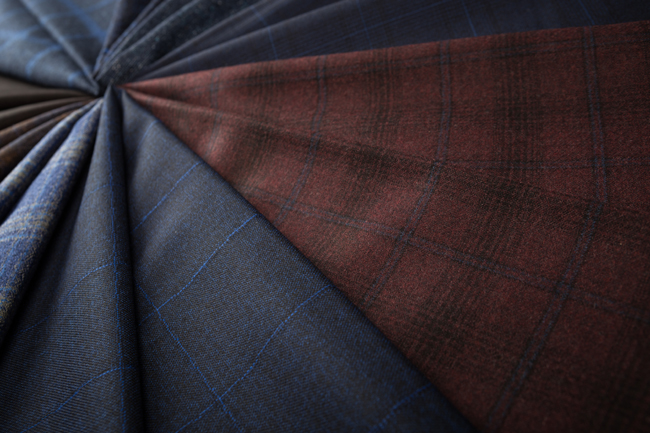 Italy, the USA, Germany, Eastern Europe and Canada are the brand's most important markets, which in 2016 contributed to €28 million in turnover, up 4% from 2015. EBITDA came in at €3.5 million (equal to 12% of turnover), while investments were made in new facilities for a value equal to approximately 10% of all revenue.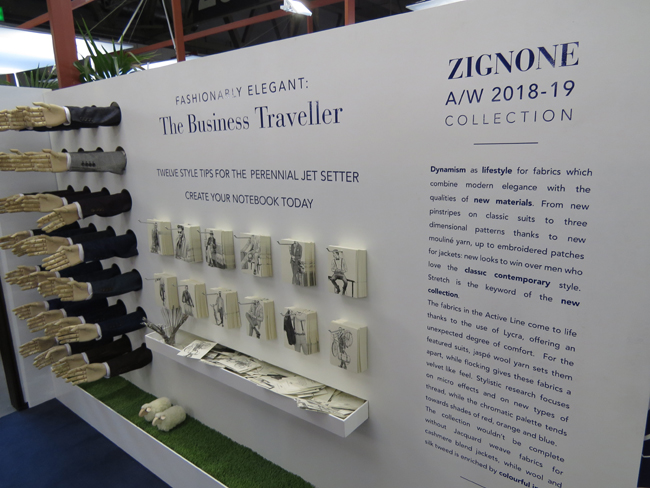 In the Fall/Winter 2018-2019 collection, contemporary elegance fuses with innovative materials to create fabrics with a new concept of style. Movement is the keyword for stylistic exploration focusing on suits with three-dimensional patterns and weaves, breaking with the past. A new look to win over the business traveller seeking clothing which unites originality and excellent performance. To demonstrate it are new pinstripes on classic suits, novel patterns and piece-embroidered fabric for jackets. Stretch textiles are in the limelight for the F/W 2018-19 collection, in particular for the Active range, which is given new life thanks to the unprecedented comfort of Lycra. Jasp? wool sets the suits apart, while flocking gives the fabrics a velvet-like feel. The focus on micro-effects is coloured by a palette which spans from reds and oranges, in warm shades of bronze, to must-have blue variants, petrol tones in particular. The collection wouldn't be complete without Jacquard-weave fabrics for cashmere blend jackets, while wool and silk tweed is enriched by colourful inserts.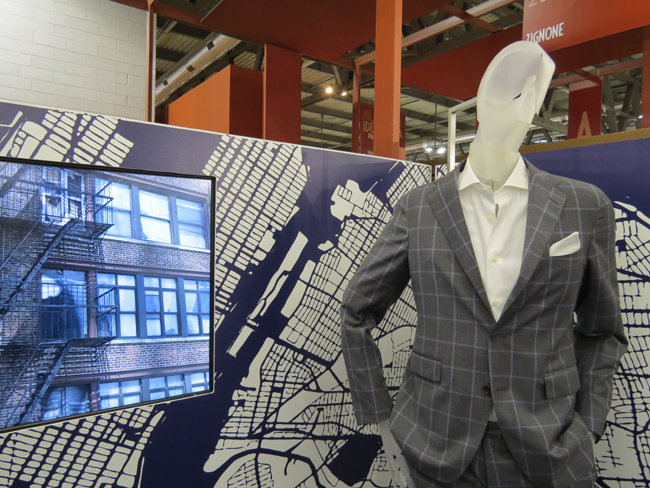 "The spike in growth", explained Matteo Patti, co-CEO of Lanificio Zignone, "is even stronger in the year under way and, save any unforeseeable events, we expect to finish this fiscal year with a 12% increase in turnover, focusing, however, on balanced growth. Unfortunately, on an annual basis, wool has undergone an increase of 40%, a number which will be reflected in price listings, creating uncertainty in an already-challenging and drastically-changing market. Even so, our philosophy is to continue investing in innovation, human resources, research, creativity and the development of new 'Made in Italy' products, known around the globe for their excellence."